Ideas
One Escape at a Time
Escapism often carries with it a negative connotation, as if those who partake in it are dreamers, lost and afloat. But what if we were to embrace it, turn it around, and reimagine our relationship with escapism?
One Escape at a Time is inspired by ideas of escapism, especially in the context of the current popular media landscape.
The US sitcom One Day at a Time (2017–20), first produced and made available for streaming worldwide by Netflix, is a contemporary update of the 1970s sitcom of the same name. It charts the life of a three-generation Cuban American family sharing the same roof in Los Angeles. Despite its seemingly conventional format, the sitcom flips the norms of media representation and disguises its central concerns with laughter while tackling some of the most urgent and human questions today: racism, gender, class, sexuality, identity, migration, gentrification, and violence, among others.
Programs and other media like One Day at a Time that utilize escapism as a conduit for engaging or confronting sociopolitical subject matter are a key starting point for the Biennale. Their tactics make it possible for us to reconsider our perceptions of escapism, which in turn may enable us to better reflect on and navigate our fractured and troubling world.
In light of the current global Covid-19 pandemic and widespread lockdown measures, escapism has become all the more symbolic and relevant. It is still too soon for any of us to fully understand the pandemic's lasting impact, but we all feel its immediate effects. Even as the isolation of millions in their own homes has brought about a mass appetite for forms of micro-escape, many people have mobilized on the streets to take a stand against racial and social injustices over the past year. In this new and confusing reality, perhaps we need to go beyond the proposition of simply embracing escapism. Rather, we can utilize it as a critical mechanism for confronting and connecting with the world we live in.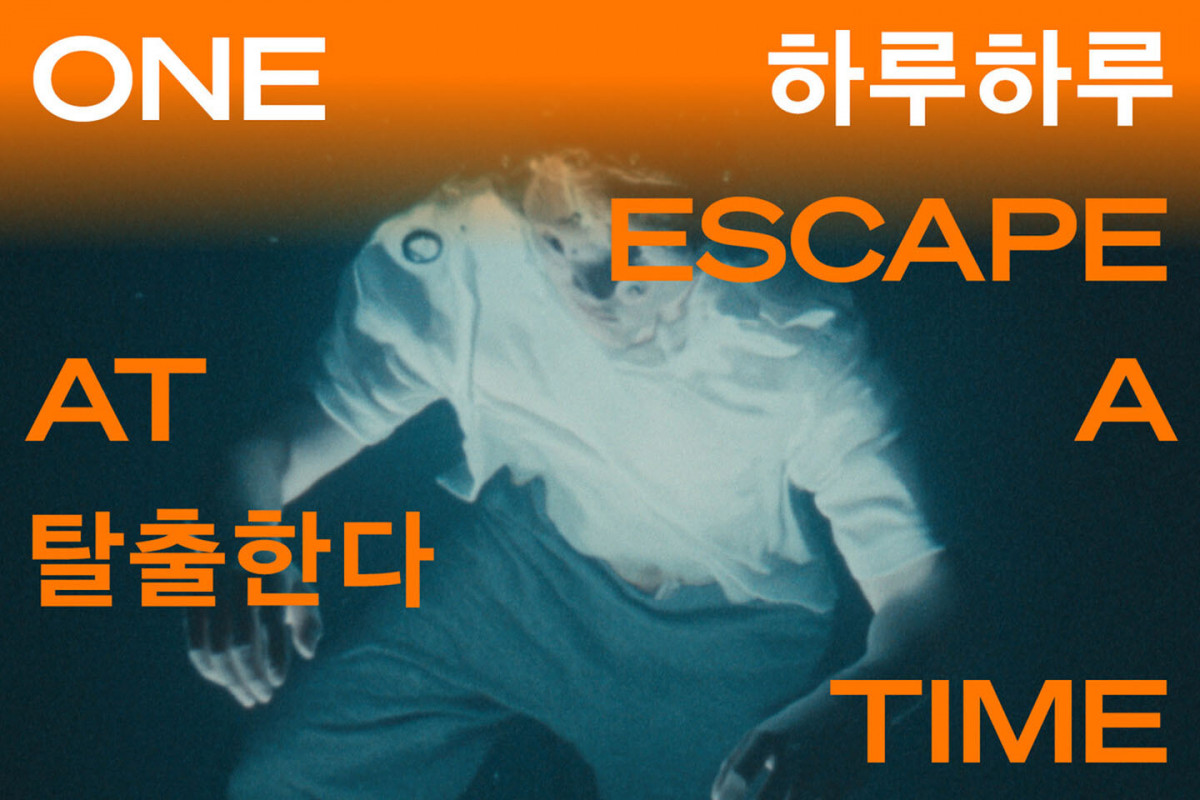 Team
Artistic Director
Yung Ma
Yung Ma most recently served as Curator of the Contemporary Art and Prospective Creation Department at the Centre Pompidou in Paris. He has recently organized or co-organized the solo exhibition HX by Cao Fei (2019), the group exhibition China Africa (2020), and the special collection display Global Resistance (2020) at the museum. He was previously Associate Curator of Moving Image at M+, Hong Kong (2011–16), where he developed the institution's moving image collection. While at M+, he also conceived the ongoing M+ Screenings series (2016–) as well as exhibitions such as Mobile M+: Moving Images (2015). Ma was twice Co-Curator of the Hong Kong Pavilion at the Venice Biennale (2009 and 2013).
Artistic Director

Yung Ma

Curator

Jiwon Lee

Curator

Claudia Pestana

Assistant Curator

Mi Seok Huh

Assistant Curator

Haerim Jahng

Assistant Curator

Shinjae Kim

Assistant Curator

Juyeon Song

Assistant Curator

Jiwon Yu

Project Manager

Moon-Seok Yi

Coordinator

Nam Woong Hwang

Coordinator

Sijae Lee

Coordinator

Sinae Park

Director Assistant

Sunjoo Jung

Graphic Design

Wkshps in collaboration with Park-Langer

Architecture

Leeyongjae Architects

Technical Director

Kim Kyoungho

Managing Editor

Jungmin Lee

English Editor

Andrew Maerkle
History
Established in 2000 as an initiative of the Seoul Metropolitan Government, Seoul Mediacity Biennale is organized by the Seoul Museum of Art. The Biennale is internationally recognized for forging new links between art, media, and the urban fabric. A recurring, significant, and critically lauded presence in Seoul over the past twenty years, the Biennale is a hallmark of the city's commitment to art and culture, and an acute reflection of the museum's mission to expand its reach to an ever wider and more diverse audience.



2012 Spell On You
2010 Trust
2008 Turn and Widen
2006 Dual Realities
2004 Digital Homo Ludens
2002 Luna's Flow
2000 City: Between 0 and 1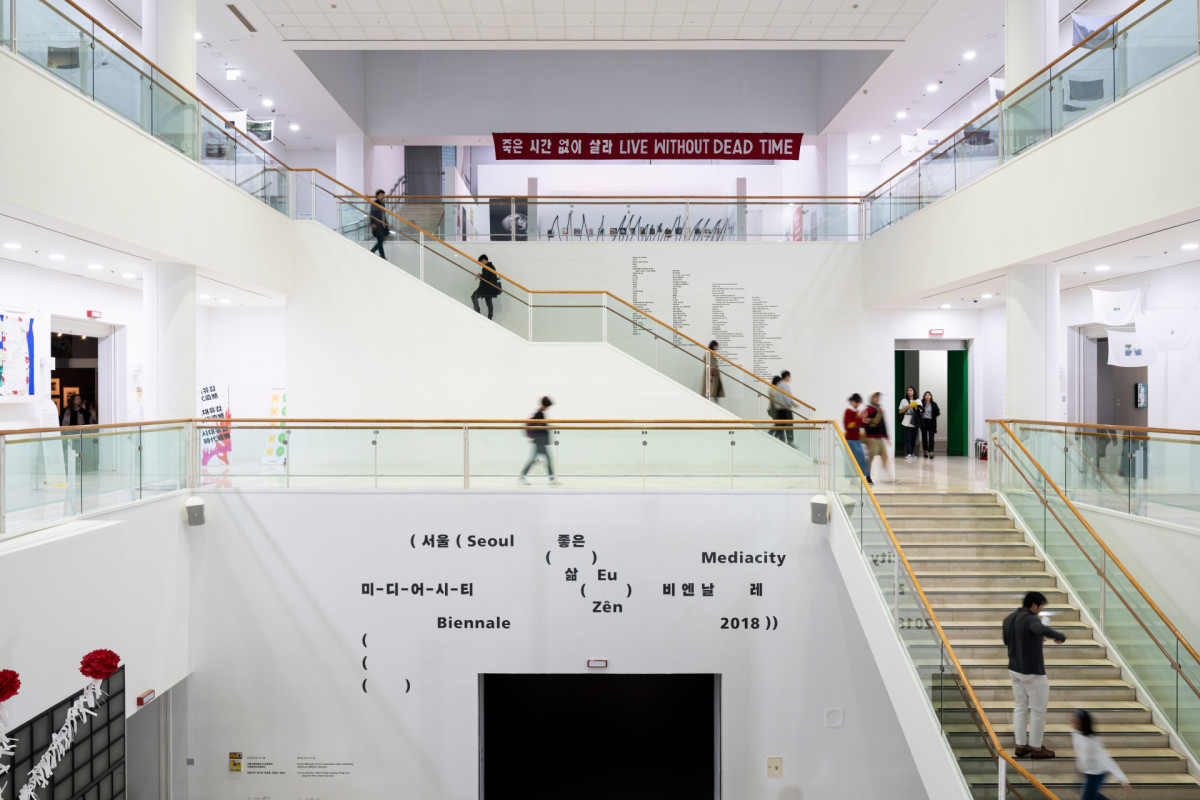 Exhibition view of the 10th Seoul Mediacity Biennale, 2018.
Museum
The Seoul Museum of Art (SeMA) is Seoul's Network Museum with seven branches spread across the city that intersect with, complement, and reinforce each other by responding to changes in art and society.
Located in the center of Jeong-dong, a district that retains traces of Seoul's modern and contemporary history, the main museum integrates the façade of the former Supreme Court with modern architecture. In addition to various programs—encompassing exhibitions, learning and outreach initiatives, screenings, workshops, performances, and talks—communal spaces including SeMA Café+, the art bookstore, the open space lobby, and the outdoor sculpture park provide a wide range of ways for visitors to experience art.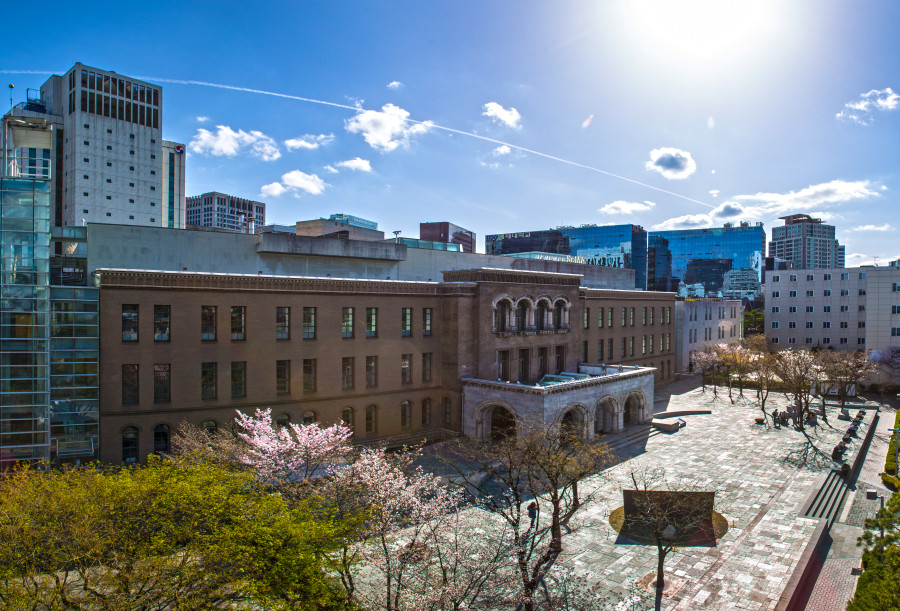 View of Seoul Museum of Art.
General Director

BECK Jee-sook

Director, Management Bureau

LEE Sang-gook

Director, Management of Bereau

Taejoo PARK

Director, Curatorial Bureau

Heejin KIM

Biennale Project Director

Jin KWON

Biennale Administration

KIM Hyun

Biennale Administration

SUNG Min Kwan

Director, Exhibition Division

Wonseok KOH

Curator

Bo Bae LEE

Curator

Jimin LEE

Coordinator

Da-eun JEONG

Director, Collection and Research Division

Solok JEON

Director, Education and PR Division

Mankwon BONG

Director, Education and PR Division

Eunsook SONG

Education and PR Division

JEONG Jihye

Education and PR Division

LEE Eunju

Education and PR Division

LEE Sungmin

Education and PR Division

LEE Yeonmi

Education and PR Divisoin

Yoo Sookyung

PR Coordinator

Jieun KWON

Director, Administration Division

KIM Gi Yong

Director, Administration Division

LEE Young Soon

Administration

Park Changhyun

Administration

KIM Jieun

Architecture, Facilities Manager

SHIN Hyeon Sung

Electricity

CHOI Yeon-sik

Electricity

KIM Jong Min

Electricity

LEE Jin Sup

Maintenance

LEE Ho Wan

Maintenance

CHOI Soo Gil

Fire and Safety

CHEON Seong Wook

IT

HEO Jung Min

IT

HAN Sun Ho

Security

JEONG In Cheol

Security

JO Hyun Ki

Security

NOH Young Kyu

Security

YU Young Beom

Security

JANG Ji Hye

Security

KWON Eun Ji

Managing Director, Buk-Seoul Museum of Art

Kiyoung PEIK

Director, Management Division, Buk-Seoul Museum of Art

Oh Geun

Director, Curatorial Division, Buk-Seoul Museum of Art

SEO Joo Young

Marketing Communication

O-UN

Corporate Sponsors Support

SeMA 人[in]

Manager, SeMA 人[in]

HYUN Sun Young
SeMA-Hana Media Art Award
Founded in 2014 and sponsored by the Hana Financial Group, the SeMA-Hana Media Art Award is a major showcase of the group's commitment to raising the profile and public awareness of modern and contemporary art in Korea. Co-organized by Seoul Museum of Art in conjunction with the Seoul Mediacity Biennale, the award is dedicated to supporting and fostering a sustained ecology of art production and knowledge sharing between practitioners and the public. Selected by an international jury, the award is presented to a participant or participants in recognition of their vision and artistic contribution to the Biennale.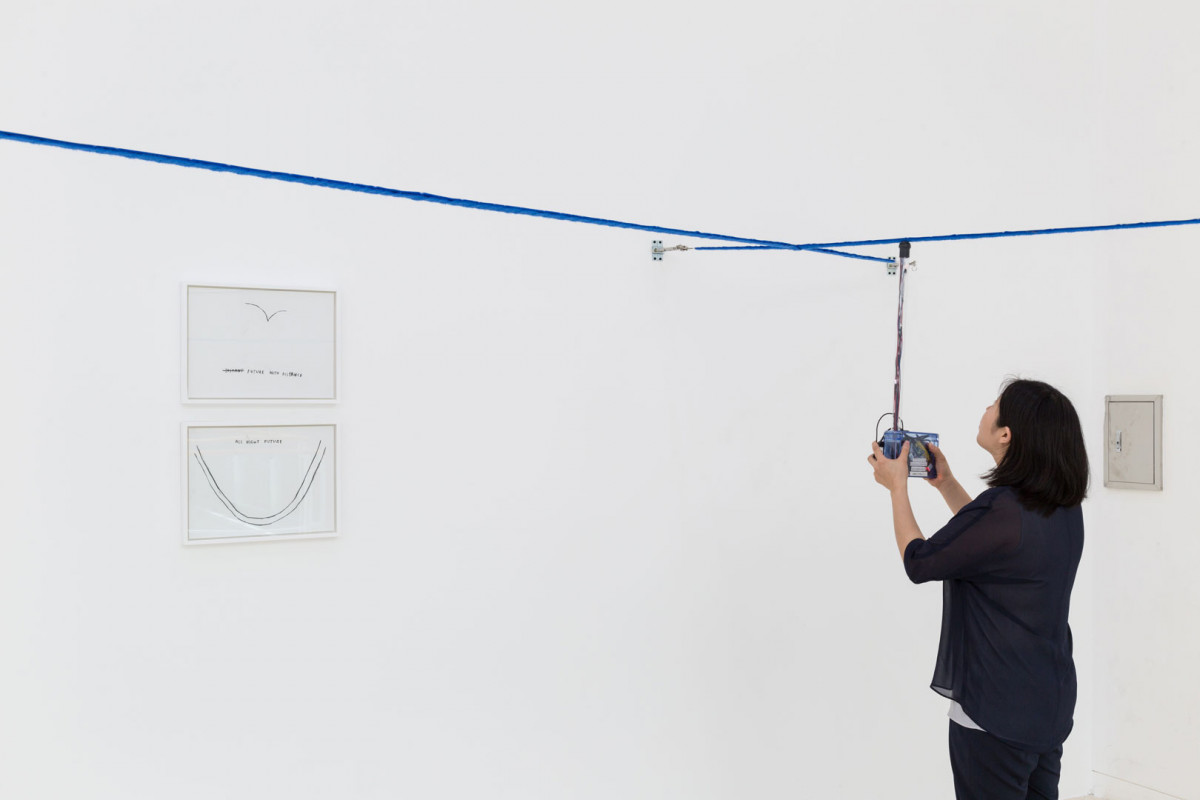 SeMA-Hana Media Art Award co-recipient Christine Sun Kim's Game of Skill 2.0 (2015). Installation view at the 9th Seoul Mediacity Biennale, 2016. Photo: Gim Ik Hyun and Hong Cheolki.